A BRIEF HISTORY
Air Tour Operators, ATO, was formed in 1965. One of the oldest Tour Operators in South Africa. As the years passed, ATO became the GSA for the Globus Family of Brands, Lugano Switzerland. ATO gained valuable experience in the European and North American group coach touring marketing. As a result, ATO expanded in developing its own wholesale tour products specializing in outgoing tourism to South East Asia, focusing on tourism to: Thailand, Hong Kong, Singapore, Taiwan, Japan, Iran, Turkey, Canada, the USA, Australia and New Zealand.
ATO management pioneered travel to several countries which slowly opened the doors to South African passport holders, who were previously banned to travel due to political embargo.
Hungary

Hungary was the first Eastern Bloc country to permit South African passport holders. Moved 4000 pax on SAA and Austrian Airlines (JNB / Vienna / JNB).
Kenya

ATO moved 2 000 passengers on SAA and Kenyan Airways (JNB / Nairobi / JNB).
Egypt

Egypt was a breakthrough, Cairo became a hub for passengers travelling onwards to Europe, the United Kingdom and North America. ATO moved 25 000 passengers on EgyptAir.
United Arab Emirates

ATO moved 3000 pax on SAA fights (JNB/Dubai/JNB).
China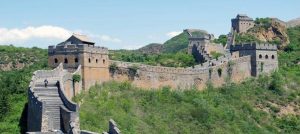 Shortly after the Tiananmen Square uprising, ATO pioneered travel to China from South Africa, which opened the door for South African Tourists and Businessmen, creating a huge opportunity for two-way trade. We moved 6000 pax on SAA and Cathay Pacific (JNB/Hong Kong /JNB).
The Victoria Falls

ATO part-chartered SAA scheduled flights JNB / Victoria Falls / JNB, concentrating on the Victoria Falls, Zimbabwe and Chobe, Botswana, offering budget to 5-star packages. We moved over 20 000 pax.
The Maldives

ATO chartered a series of SAA weekly flights from JNB / Maldives / JNB, operating 260 round trip flights over a 5-year period, using AB 300 aircraft, peak seasons, AB 320 ETOPS aircraft off Peak via Mauritius and finally B 767 ER aircraft Direct. During 2017, 2018, 2019, 2020 ATO chartered SAA JNB / GAN (Maldives) GAN / JNB using SAA AB 340 300 aircraft with 246 seats, we moved 2500 pax. Which was terminated due to SAA Business rescue followed by CV-19. We moved a total of over 60 000 pax.
Covid – 19
ATO was mothballed from 01 March until 31 October 2020 due to Covid-19, which as we all know decimated the travel industry. ATO kept its accumulated reserves waiting for the right opportunity to arrive.  In November 2020 we saw a golden opportunity to operate tours to the Maldives and the Seychelles in conjunction with Air Seychelles, who were operating AB 320 NEO aircraft, limited weekly services (JNB / SEZ / MLE / SEZ / JNB) from 01 December until 16 January 2021. Within two weeks, ATO booked over 120 high end passengers under exceedingly difficult conditions.
Keith Gow, CEO of ATO Tours, was the first South African passport holder to travel, in an unofficial capacity, and opened the doors for South African Tourists and Two-way trade between Hungary, Yugoslavia, Kenya, Egypt and China.
ATO FUTURE PLANS
ATO currently specialise in promoting tourism to the Maldives (who permit South African Travelers). We see the Maldives as a key destination and a major tourist hub in the heart of the Indian Ocean.
THE MALDIVES WAS VOTED THE WORLDS BEST TOURIST DESTINATION